WELCOME TO KOMBUCHA QUEEN
Welcome to the world of the best kombucha, ZERO SUGAR and ZERO CALORIES, full of taste.
Kombucha Queen
made with love using only organic ingredients
Kombucha Queen is a natural fermented green tea with no sugar and calories, full of live cultures and benefits.  Kombucha Queen is made with 100% natural ingredients, never from concentrate or artificial flavors.
Kombucha Queen is a lightly flavored drink to be consumed chilled.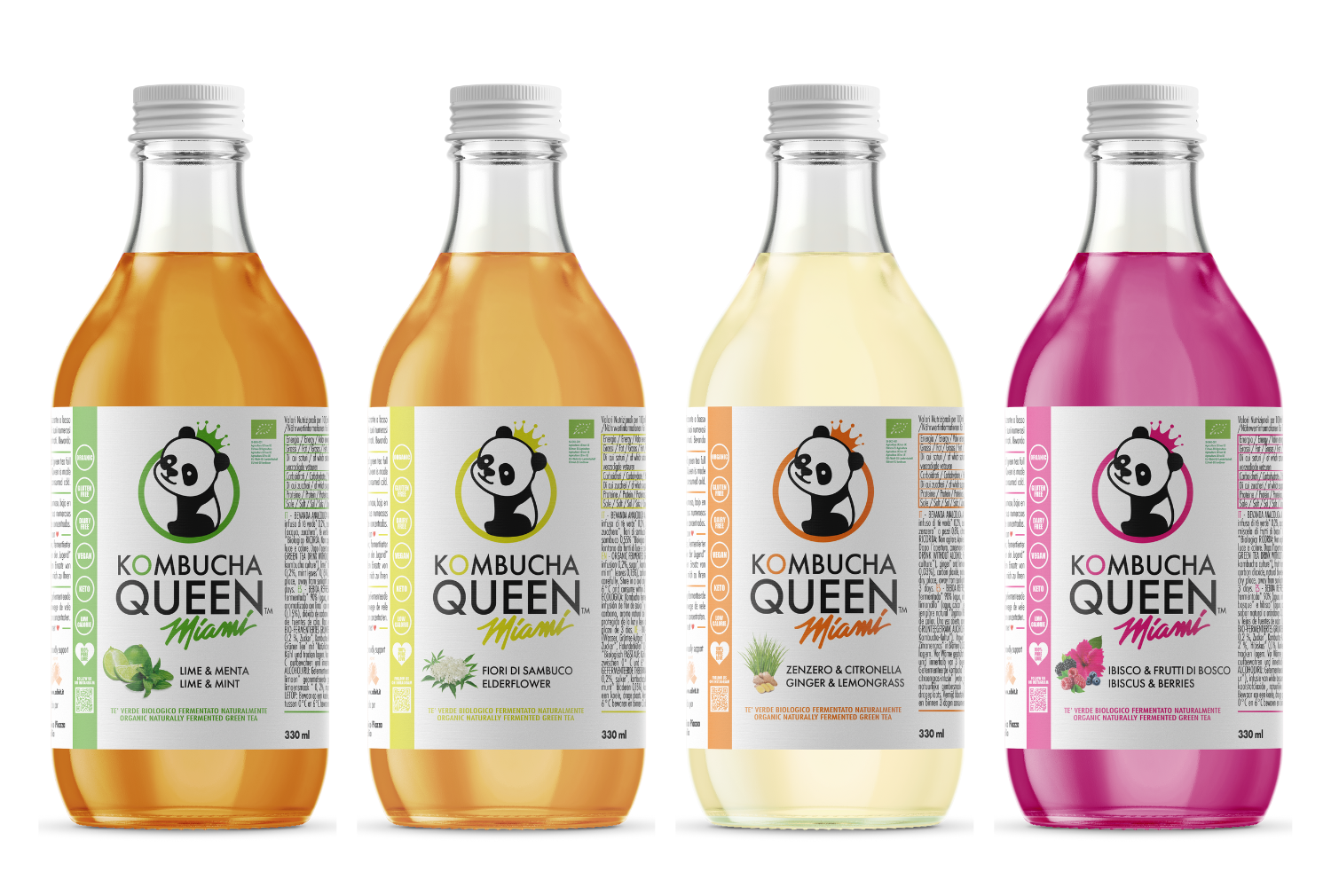 let food be thy medicine
»There is nothing more
satisfying than cold kombucha!«
Enjoy fresh Kombucha Queen daily, guilt free!
With an uplifted mood and Probiotics, daily drinkers experience the full potential of Kombucha Queen. We want to help you feel your best!
So remember to stock up on Kombucha Queen, and enjoy them to your heart's content.
Don't worry, we'll make more for you! 🐼👑